Gone are the days when we were all a flutter with rhetoric around sites like MySpace, Bandcamp and Soundcloud, sites we thought were showing us how artist could rise without the misogynistic backing of the monolithic record labels. However instead of democratising music, an online presence has actually stimulated a wave of popularism in music.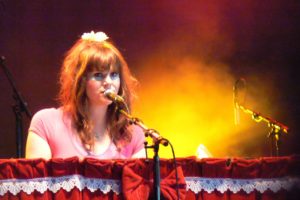 Artists like Arctic Monkeys, Lily Allen, Calvin Harris, Kate Nash, Sean Kingston and Panic! At The Disco, never would have made it to mainstream distribution without these sites. And the music world was alight with the idea that we were finally experiencing a democratisation of the music.
Musicians flooded to get their music uploaded online, and we all waited with bated breath. But something unusual occurred, instead of a democratisation of music we see a shifting of power from the record label monolith to a different breed of monolith, the online music distributor.
The likes of Apple Music, Spotify, Amazon Music and Vimeo have taken over the industry; who could forget the Taylor Swift and Apple Music legal battle of 2016? A battle for rights is becoming blurred and musicians are getting caught in the crossfires as they try and "popularise" their music. It's a dilemma. 
Instead of having to catch the eye of a record label executive, we (the musicians) are trying to catch a metaphorical eye of the big online players. Thus the need to create an "online presence" and "online strategy" is becoming an increasing demand on musicians.
No wonder live performance is struggling, who has the time, and how does it "capitalise" on my brand image? In a weird twisted sort of fate platforms like Facebook, Instagram and Twitter are opening up a portal to integrate the magic of live performing into building the now essential "online presence".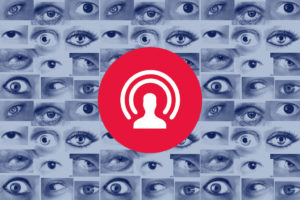 Native videos and Live video upload to social media is a great way to showcase what a great musicians you are; without stressing over strategy. The word Strategy has no right near the word Music.
Ironically with the greater technical distance, live and native videos of live performing work best with as little tech as possible. A pared down performance, a mic, an instrument and for that added sparkle add Stage Looper App.
There is no reason why backing tracks needs to stay in the studio, especially when they can be so important to making your online presence unique. If you haven't already tried StageLooper it is worth giving it a look now, and use it for your next performance.