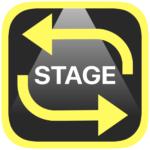 Why We Created Stage Looper App
Stage Looper App is released on February 2017. Created by DejaWorks LTD, Stage Looper App was designed to put the musician centre stage (quite literally) of the music technology of live on-stage performing.
We knew how frustrating it is to be limited to either or situation with having created DAW sounds in the studio, but not being able / not want to bring them to the stage, because to do so would mean having to stand behind a computer on stage or memorise complicated looper pedal sequencers.
We  created Stage Looper, out of this frustration; a frustration with the music technology industry's inability and unwillingness to produce a product that would enable us as musicians, instead of mountains of gear that disables and restricts musicians on stage.
We think of Stage Looper App as a Live Performance assistant/accompany for the musicians who performs; rather than using an application as a main performance tool like  Ableton Live (which is good for DJ'ing. We know as gigging musicians ourselves that the closest options might be foot pedal loopers for guitar players but they are limited and needs many attention; which is not convenient for many musicians, because they don't like instructions on the stage.
To learn more about Stage Looper App please visit our Home and Blog pages, as we keep most up to date info there.