Dear all,
It has been a while since we have posted, but we post with exciting news!
We have been busy little bees working on the 2nd version of Stage Looper, Stage LOOPE2. After months of hard work, we are finally reaching a stage where we can share with you the features that we are working hardest to include in Stage LOOPE2. Here is a preview and the list of features we are most excited about, and hope you are too.
– iPad Compatibility (Done)
– MIDI IN: Controlling Stage LOOPE2 with MIDI compatible foot controller. (Done)
– MIDI OUT: Sending programme change messages, to change the pre-set of external MIDI device e.g. Vocal processor, Guitar effect processor, synths, etc. (in progress…)
– Adding Song Lyrics and synchronisation to backing track. (Scheduled)
– Adding Chord information (e.g. Em, G#7 etc.) and synchronisation to backing track. (Scheduled)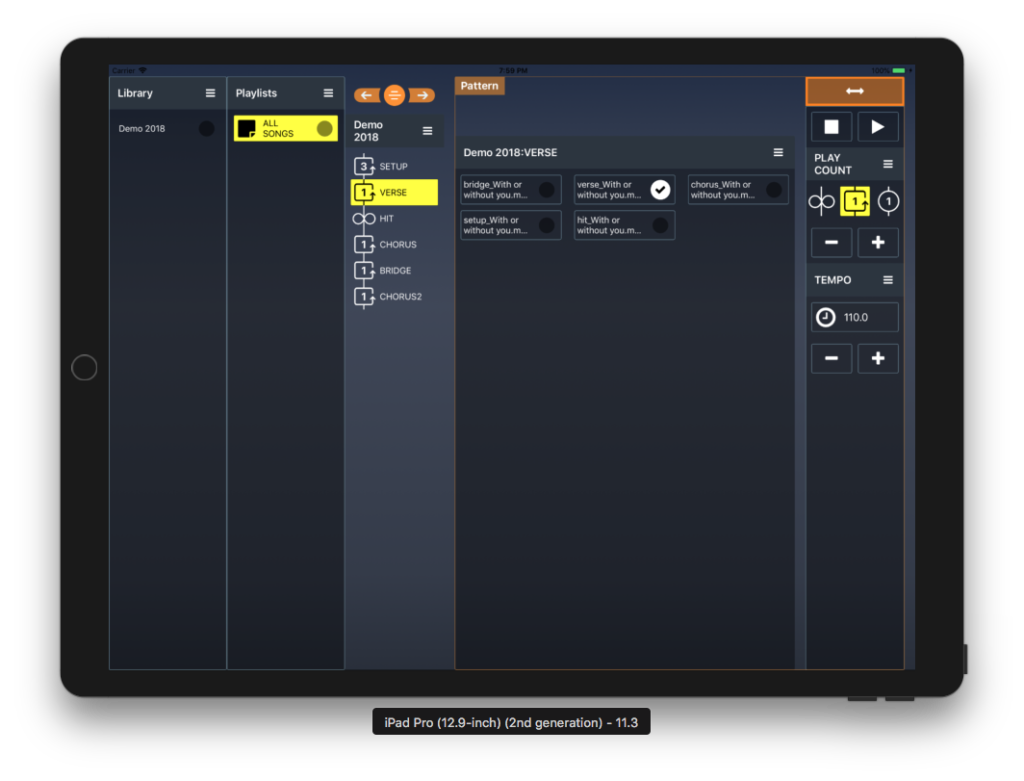 We still have a few (3-5) long months of development in front of us before the App is ready for release. Those of you have been with us near the start of this journey will know that we offer a BETA version of the App before App Store release. We do this for two main reasons;
a) as BETA users you get the App before anyone else, you get to try it, play with it and use it before anyone else, you are the pioneers of the App!
b) Also, only when we have users use the app can we gather important diagnostic information through the App store, for example crashes and why they have occurred, or just general improvement that you as BETA's tell us about. We do this so that we can refine the App before official release, your feedback is what makes the App better, which is ultimately what we want.
To become a BETA tester please fill out our survey:
At every stage we try and get your feedback, recently we asked you your experiences with Stage Looper (1st version). It is not too late take part in this survey, your feedback goes directly to the developer team, and their decision making processes.
To sign up for our newsletter, to receive updates and news about how Stage LOOPE1 is progressing, please go back to the home page, http://stagelooper.com and fill out the newsletter sign up form at the bottom of the page.